About CCRC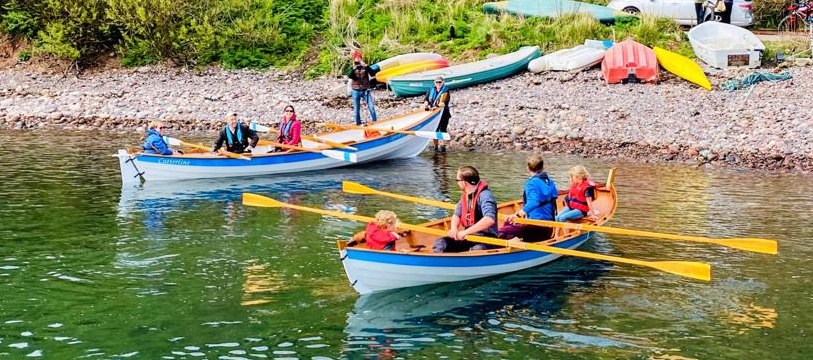 Catterline Coastal Rowing Club is relatively small, as is the former fishing village of Catterline where we are based. We do however have an active membership of 20+ rowers. We launched our first boat (a St Ayles skiff called Spirit of Catterline) in 2013, and our second boat (a wemyss skiff) called Little Bustard) in 2022.
We row along the coast around Stonehaven and Catterline, and sometimes visit our friends in Collieston, Gourdon and Montrose. We row from April to October when the tides and weather permit, and there are usually several rowing sessions during the week and a regular Sunday afternoon social rowing meet so there are plenty of opportunities out on the water.
We also compete in some regattas, and have raced at Skiffie Worlds, Castle to Crane, Monster the Loch and many others, and are part of the Scottish Coastal Rowing Association.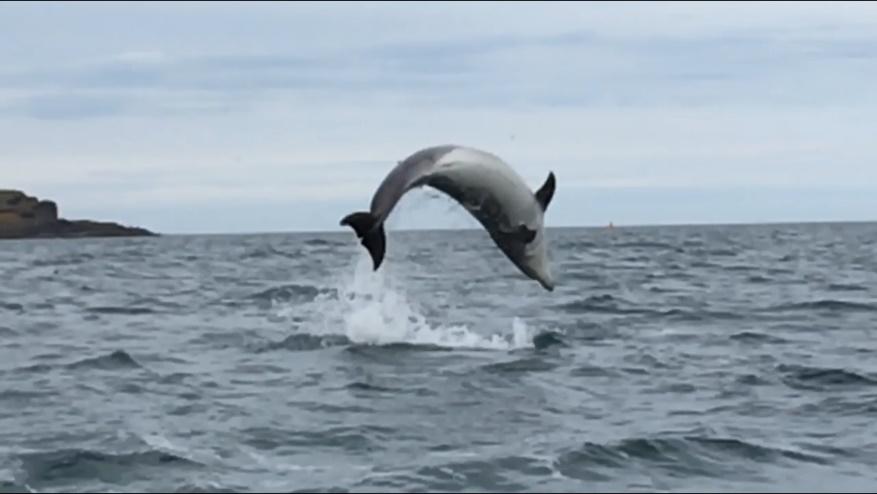 During the winter we meet regularly to do boat maintenance and drink tea.
Anyone who is interested in coastal rowing and/or traditional boat building is welcome to come and join us - from raw novices to experienced rowers. We train new rowers from scratch and provide all the necessary equipment for you to enjoy a safe and happy time out on the water.
If you'd like to find out more, please contact us via our online contact form and we'll get back to you as soon as we can.